Learn how to professionally sharpen Dog Grooming Scissors, Hairdressing scissors, Horse and Dog Clipper Blades, Kitchen Knives and lots more.
COVID-19
We are not training at the moment but don't let that stop you from booking a place. Contact us for an informal chat if you would like, we have plenty of time on our hands at the moment. We can move your dates as many times as requested by yourself, or that is required by government directives, so do not miss out on this opportunity to learn a new trade, get yourself booked on!
If you are looking for our Sharpening Service then please click on this link to be re-directed.
The Training Room:- We are located just outside of Bath BA2 0AB. The exact location can be found at the bottom of this page.
Take Control Of Your Life And Start A New Career As A Professional Sharpener.
Our trainer was trained in the USA by the people that make the machines , therefore

will taught how to sharpen using factory approved methods by a factory approved trainer.

You will be given assistance starting your new business venture.
A choice of a three, four or five day course.
We will provide ongoing support for as long as you need it.
We are the first and the only UK approved and authorised sharpening training centre for both Wolff Industries and The Edge Pro, and they produce the machines that we will use for the training. We are also the sole UK warranty centre for both companies.
In 2018 we went to both 'Wolff Industries' and 'The Edge Pro' Head Quarters in South Carolina and Iowa in the US to receive intensive training from both manufacturers to ensure we met their high standards so we can deliver factory approved training.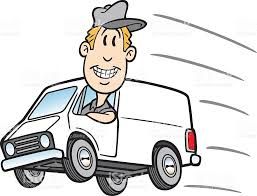 If you would like us to deliver, install and test your sharpening machines onsite at your location, that can be arranged.
What some our customers have to say
Use this link to view the many 100's of testimonials going back over 10 years on our Sharpening Service website.
We don't just teach, we also sharpen!